As a web content writer, it's all about maximizing productivity for me. The more work I get to do, the better. And as long as I have:
(1) a functional device where I can write smoothly and
(2) a quiet environment that allows me to concentrate,
I'm good. I can write away!
How about you?
Why Do You Need a Great WFH Workstation?
How you answer this question is up to you. But for most WFH (Work From Home) professionals, it's also about these two words: Maximizing productivity.
According to this survey, 77% of workers reported an increase in productivity after being allowed to work from home. And if you read the study further, you'll find the participants in the survey also wanted more time to devote to work.
A reason is they can work in a suitable environment, an environment they feel most comfortable in.
Let's elaborate on this subject and talk about why a great workstation makes you more productive.
Benefits of a great WFH workstation:
Save time – Set up your workstation in a way that allows you to have your work essentials within reach. The less time you spend on grabbing items you know you'd use, the faster you work.
Come up with more (and better) ideas – Don't know how to do your work better? Ideas are likely to come if you're thinking only of having ideas — not about anything else.
Focus and concentrate better – You can get rid of distractions (like unnecessary noise, bad smells, and clutter) easily with a great WFH workstation.
Be healthier – Musculoskeletal disorders, frustration, and fatigue are some examples of physical and mental health issues associated with a poor working environment.
12 Great WFH Workstations of Friends and Colleagues (and Mine)
Here are their great WFH workstations:
Digital artists, gamers, web host providers
1. Jen
2. Miguel
3. Renhel
4. Jay
Jay owns fifth studio designs – A design studio based in Bacolod City which specializes in graphic design, marketing, advertising, branding, web design, and web development.
He also has a gaming page on Facebook: plitzurke. And he wrote this excellent post about a WFH workstation or gaming station and an updated version of his workstation!
5. Mau
Mau owns Kind TechGroup – A company with international Web Design and System Administrator members, providing Website Design, Managed Hosting, Reseller & Web Solutions based in the Philippines.
Writers
6. Romeo
Romeo is the founder of A Million Words Later – A blog that will help freelancers make more money. He's a Philippines-based fur-parent, music lover, foodie, and freelance writer.
7. Jehan
8. Jelay
9. Sir Nelson
10. Chiara
11. Joanne
12. Tanya
What Do You Need to Make a Great WFH Workstation?
How you set up a WFH workstation or what makes a great WFH workstation is up to you. You can refer to the workstation designs above or you could design one according to your preference.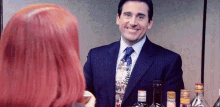 It depends on the things you need, too. Notice how I don't have a mic, external speaker, and related items? That's because I don't use them.
Do you use a mic to accomplish your work?
If you're in a different WFH profession, say you're a vlogger or you make podcasts. Then you'd need a WFH setup that features an ideal spot for a mic.
Basic essentials
Based on my profession as a writer, the things I need to make a great WFH workstation are:
PC
Text editor
Ergonomic chair
Power
Table
Stable internet connection
Excellent lighting
Accessories
These are non-essentials.
I may have them with me almost all the time. But if it were a matter of life or death (meet deadlines or lose clients/credibility), I'll survive without these things:
High-quality fan
Mouse pad
Writing music
Mini humidifier
Project management board
Final Thoughts
Surrounding yourself with the work items you like adds an incomparable feeling of happiness. Without a doubt, working from home comes with perks. Compared to commuting and working at a traditional office, it's less stressful, more flexible, and more freeing.
You have to admit, though, a WFH profession can get boring. If you work from home every day (and this is your fate for years), not having a WFH setup you like can be demotivating.
Fortunately, a simple fix to the problem? Set up a great WFH workstation!
Web content writer, Miss Cathy's favorite, hobo at Tardigrade Investing, and lover of all things digital.